It is Friday night, happy weekend to my reader and follower. Now above is vanila flavour my favourite TWIGGIES!
Now if you are looking for giveaway check out
Friday Follower Freebie
.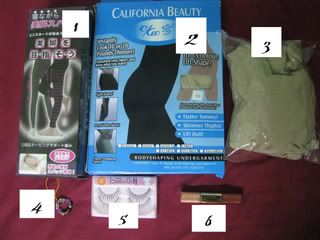 One lucky winner gets it all
1. Slimming Pants from
name sherry
2. Multi function slimming pant from
isherrygo
3. Waist emphasis version slimming singlet without box from
lureverything.com
4. Cell phone charm from
love and thoughts
5. Faux lashes from
kissmi
6. Elizabeth Arden lip gloss from
sherryever
Giveaway ends this Sunday, for more detail just click on above link!